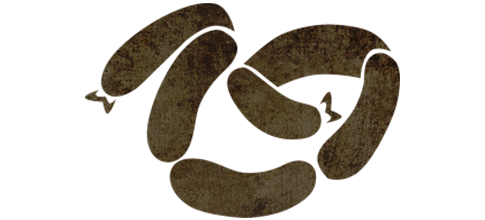 Sausages
Our regular beef mince is very lean and without preservatives. We are happy to make mince to order, including minced pork, veal, chicken, lamb, game and any combination of the above!
At Vermey's, our artisan sausages are made by hand, using fresh quality ingredients. We use quality meat, no fillers and our sausages are not too salty. Our delicious sausages have consistently won awards over a number of years. Click here to see the awards we have received.
Many of our sausages are gluten free. Our sausages are handmade in store from quality ingredients. We regularly make sausages to order, for customers that have specific dietary needs or prefer to avoid specific ingredients. We can make preservative free sausages and also salt free sausages.
Our sausages have won awards over several decades at a local and State level, qualified to represent Tasmania in National AMIC competitions over a number of years and have also received prizes at a National level. In 2019 we were state winners, with a 1st for our butter chicken sausage in the poultry category. In the AMIC Australian Sausage Competition held in 2020, competing against the 1st prize winners from each State, our butcher chicken sausage was awarded 2nd in Australia!
Our burgers have also won several prizes in AMIC competitions. In 2019 Vermey's Quality Meats were state winners for our burgers, receiving 1st and 2nd prizes in the Gourmet Burger category. We were also a finalist for our Gourmet Burger in the National AMIC Competition held in February 2020.
To place an order please phone the Butcher shop on 62236378.