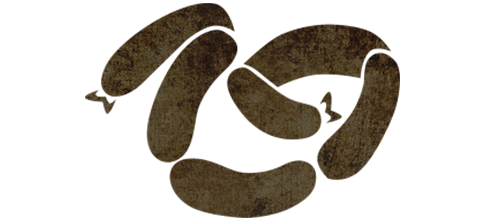 Sausages
Our regular beef mince is very lean and without preservatives. We are happy to make mince to order, including minced pork, veal, chicken, lamb, game and any combination of the above!
At Vermey's, our artisan sausages are made by hand, using fresh quality ingredients. We use quality meat, no fillers and our sausages are not too salty. We have a wide selection of gluten free sausages. We can also custom make sausages to cater for range of dietary needs, including low sodium sausages, preservative free sausages and sausages containing on specific ingredients, for people that may be on an elimination diet. Our delicious sausages have consistently won awards over a number of years. Click here to see the awards we have received.
Many of our sausages are gluten free. We regularly make sausages to order, for customers that have specific dietary needs or prefer to avoid specific ingredients.
Our burgers have also won a prize. In 2011 they were voted the Best Tassie Butcher's Burger in the South at the Australian Meat Industry Council competition.
To place an order please phone the Butcher shop on 62236378.