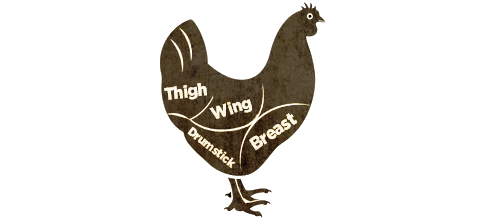 Poultry
We sell Nichols poultry that is RSPCA approved and sustainably grown in Tasmania. Nichols chickens receive no added growth hormones or antibiotics, are produced chemical free and processed without added water. This process means that there is no excess water in the product.
Our free range turkeys are sourced from Deutscher's Turkey Farm, grown near the Grampians in Victoria. Daryl Deutscher has been committed to ethical farming practices and the need to preserve rare breeds of turkeys for over 30 years. Approximately a quarter of his birds are rare breeds that typically have slightly darker and more flavoursome meat than commercial whites.
Our whole and butterfly boned quail are sourced from Rannoch Quail Farm, located in Tasmania.
Halal poultry from Victoria is available upon request.
Our ducks come from Victoria, as there is no local producer.
To place an order please phone the Butcher shop on 62236378.